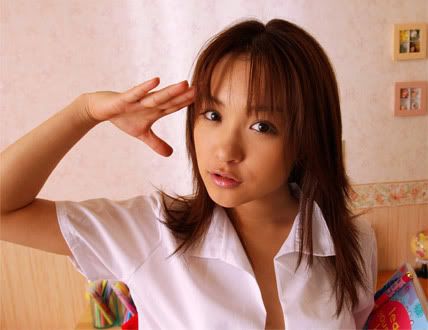 Just arrived today from Japan, my most expensive shipment to date. 0~o Mihiro's items are always in demand and fetch a good price no matter when they are listed. However, sometimes you can catch a little break on pricing for her older inserts when something newer, like her Juicy Honey 9 cards, are released. With this in mind I set out to snatch up some cool, slightly older, Mihiro inserts while everyone was distracted. Not that I got them for cheap but I think at least a few bids were left by the wayside with the rush for her newest items. I did sneak in a win for one of her Juicy Honey Volume 9 Pinky Spot cards. Guess I got a little lucky with that one; Location "M" [for Mihiro] from her bottoms. :D
Now the autograph's, lingerie and Pinky Spot cards:

Now for some more Juicy Honey Rookie goodness. This is where the bulk of the cost for this shipment came from. It seems that little Miss Hina has vanished from the AV business and it does not look like she will return anytime soon. She burned very bright in the brief time she was performing and I hope she goes on to live a happy life. With that I do believe her cards increased in value and so I bid my heart out making sure that I won some nice cards to remember this beautiful woman.
I now have two Hina Kurumi auto jerseys in my possession and would be inclined to sell/trade one if the price is right! :D

Related posts